×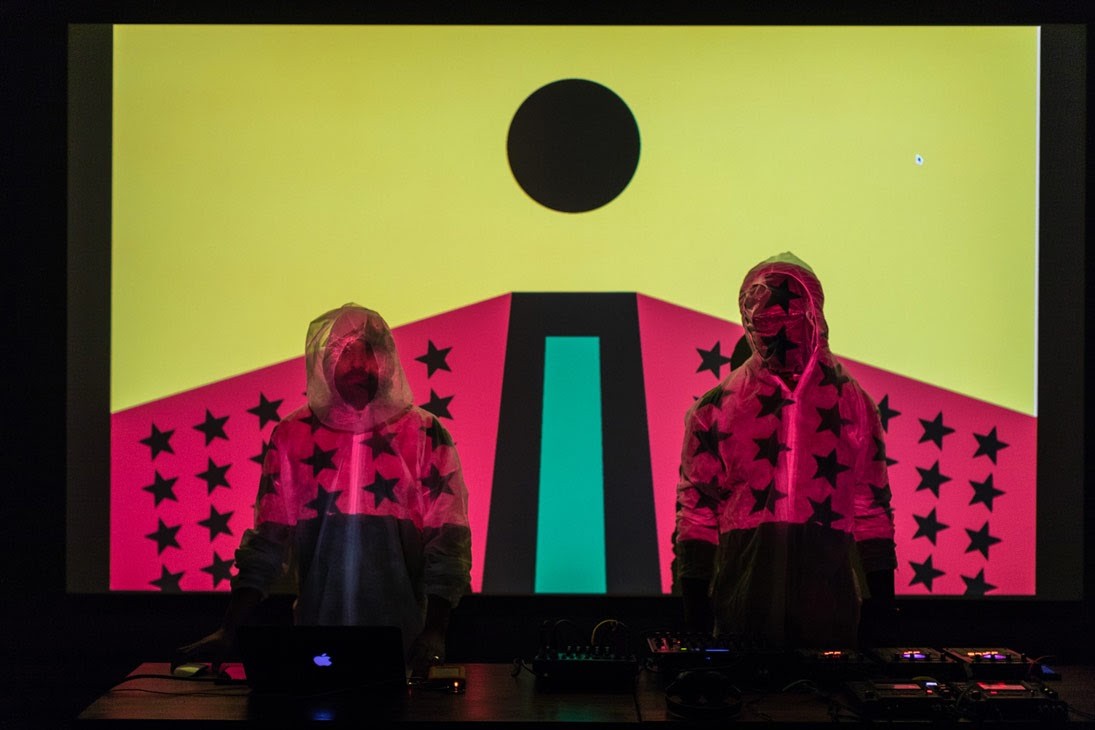 "Voyage of the Relic Traveller," performance by Larry Achiampong with Shiraz Bayjoo
"Larry Achiampong's 'Relic Traveller: Phase 1' is a multi-disciplinary project manifesting in performance, audio, moving image and prose.
Taking place across various landscapes and locations, the project builds upon a postcolonial perspective informed by technology, agency and the body, and narratives of migration. [...]
"Voyage of the Relic Traveller" is a performance by Larry Achiampong with Shiraz Bayjoo, the work simultaneously combines multi-channel visuals depicting historical, present and future colonial narratives accompanied by an intense, beat-driven live soundtrack of remixed audio and spoken word. "
(The documentation features a projection of Achiampong's PAN AFRICAN FLAG FOR THE RELIC TRAVELLERS' ALLIANCE (ASCENSION), which "explores themes related to Sanko-time and African diasporic identity")