×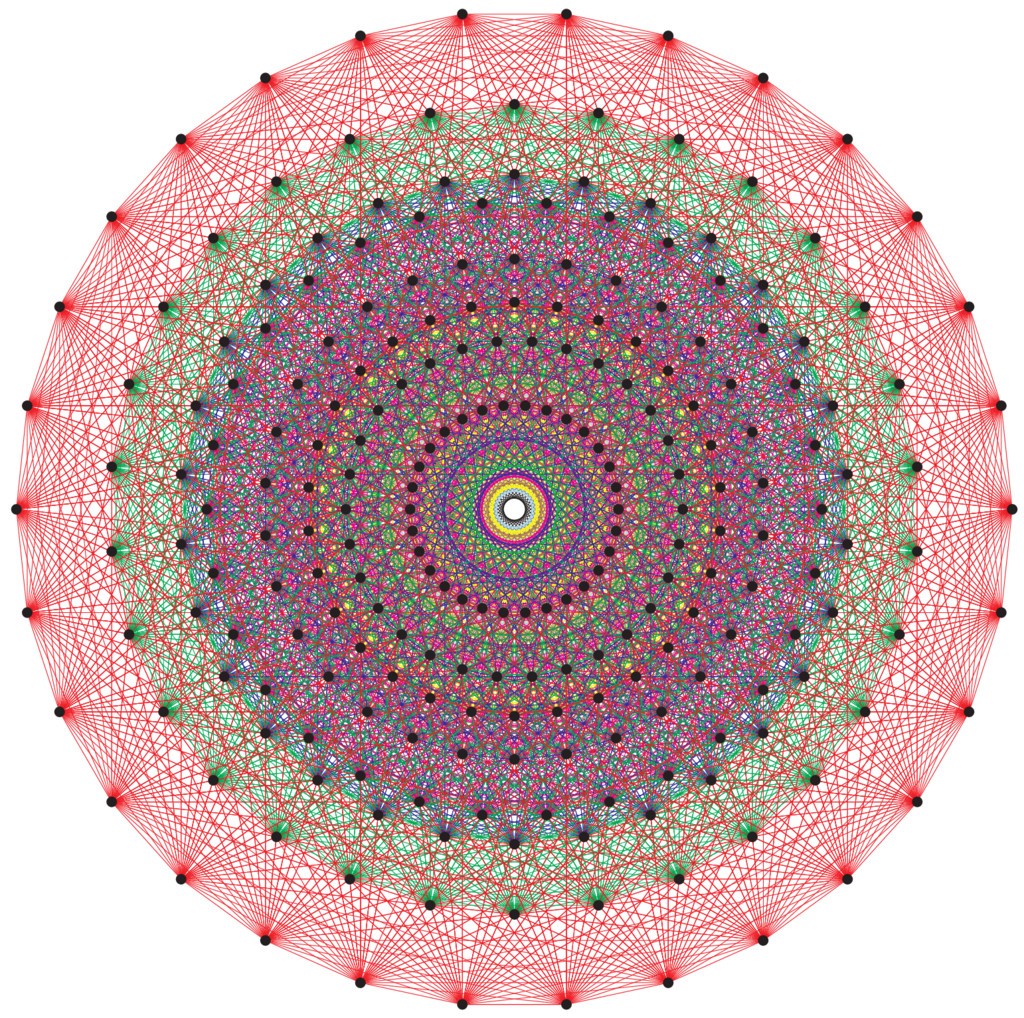 E8 Plane
...we can't really visualize any objects in 8 dimensions, but we can draw 2-dimensional projections of them. For example, if you imagine shining a flashlight on a cube, the shadow it casts would (depending on how you orient the cube) look like a hexagon. And if you orient the cube just right, the shadow it casts would look like a regular hexagon--a six sided figure with all sides of equal length and all angles of equal measure. Taking it one step further, if you imagine the cube as a wire frame -- 8 points together with links that connect along edges of the cube, then the projection would look like 6 dots at the corners of a hexagon, plus another dot in the center, plus lines connecting nearby dots.
What I've done with the root system of E8 is completely analogous. I picked the "just right" direction to shine a light on these 240 points so that the 2-dimensional shadow they cast is as symmetric as possible. If you study the figure, you'll see that it has 60 symmetries: 30 rotations and 30 reflections. The 240 points wind up in 8 concentric rings of 30 points each--those are the black dots.
The lines in the figure are projections of a wire frame.