×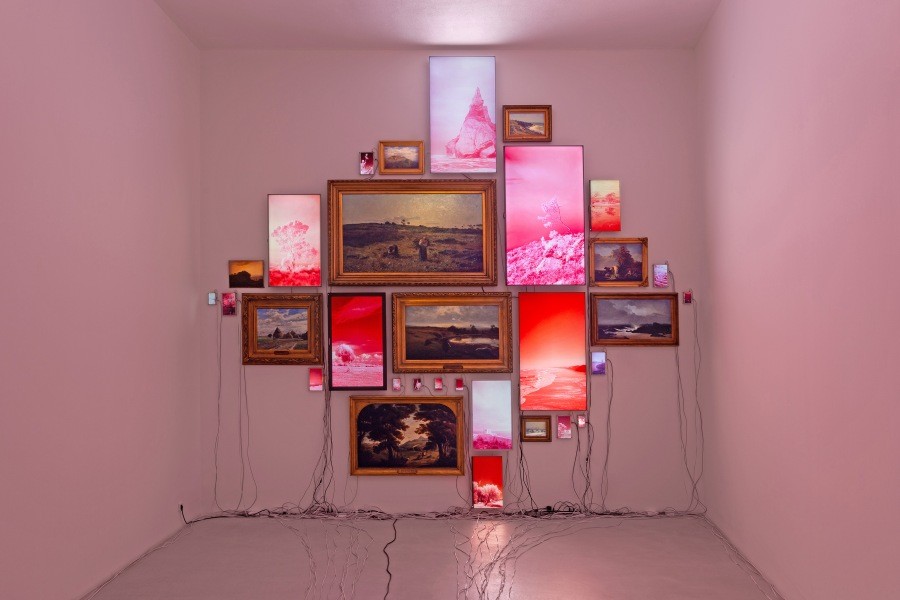 Red Lines with Landscapes: Portugal, Evan Roth, 2020
The origin of Roth's work lies in the importance he gives to the material components of the Internet, pursuing the physicality of the network. This is the origin of his project to map the coastal areas from where underwater cables are launched . . .
Beginning as a research process, the project has two complementary aims: an internet component, which involves making the images captured by the artist available from an open access website; and an installation, in which the principal axis is the relationship between the infrastructure and the landscape. . .
The project presented in Portugal heads in this same direction, reinforcing the romantic connotation of Roth's work through juxtaposition with 19th-century paintings . . . focusing on landscape paintings spanning romanticism, symbolism and a certain degree of realism, and connected by their sensibility towards the Portuguese coastline, at times representing very similar places to those Roth captured on video. Materialized in diptychs and triptychs that dramatize the contrast between pictorial craft and digital lyricism, the overall result proposes a hybrid universe, perhaps similar in its physicality to what we now commonly call 'the cloud'.